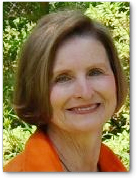 PIGFORD & COREY LLC, REALTORS®
Highlights & Accomplishments
As a lifelong resident of Meridian, I am knowledgeable about the real estate market in Meridian and the surrounding area. With over 20 years' experience, I am a full-time real estate agent with a strong commitment to customer service. I will put my expertise to work for you whether you are buying or selling.
I am a member of the National Association of REALTORS®. Also, I am a past Realtor of the Year of the East Mississippi Association of Realtors where I have served as President, on the Board of Directors, the Grievance committee and the Affiliate committee.
Tell Me What Your Needs Are:
Submit the following form to inform me of your specific real estate needs. Upon receipt, I will research your interests against all properties currently available both through our office and MLS to assist you in easily locating only those properties which meet your requirements.